Global Digital Encounters: Trademarks as a business tool towards a new rebound
30.10.2020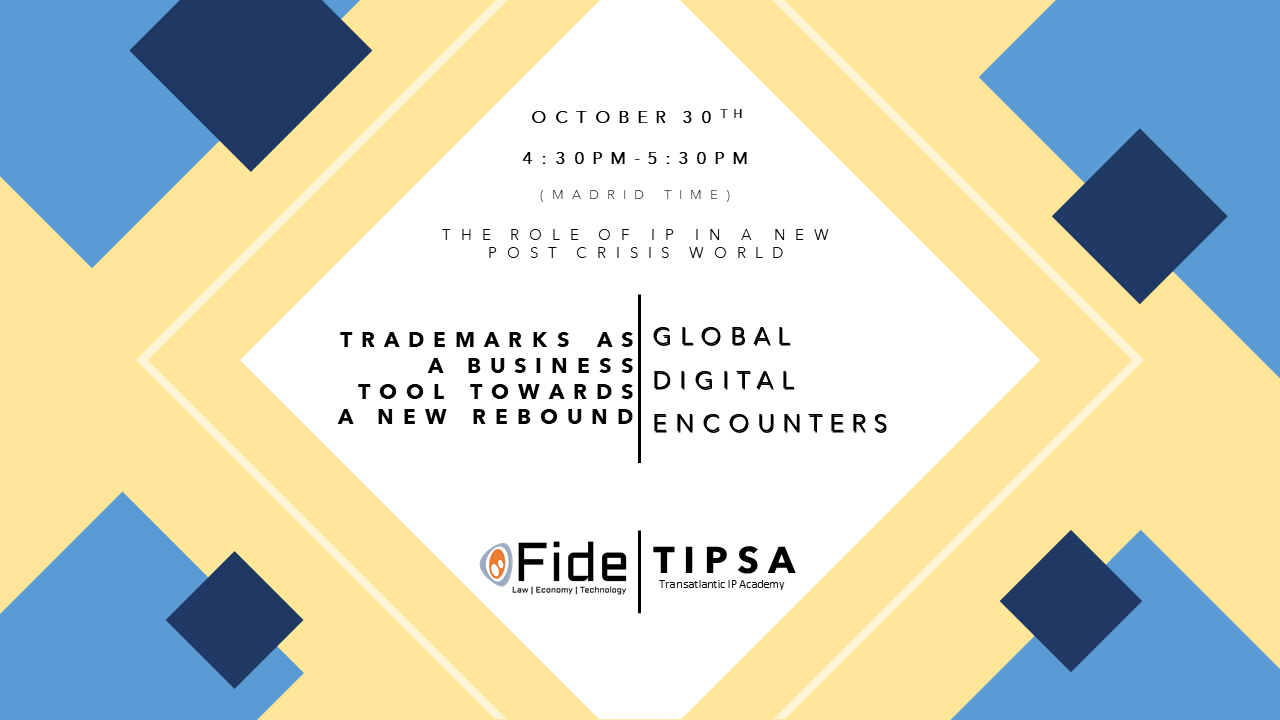 El próximo 30 de octubre, a las 16:30h, se celebrará el sexto encuentro digital de la serie "THE ROLE OF IP IN A NEW POST-CRISIS WORLD". En esta ocasión el evento organizado por la Fundacion FIDE y TIPSA (Transatlantic Intellectual Property Academy), analizará el papel de las marcas como herramienta empresarial tras la crisis generada por el COVID-19, por parte de un panel de excepción: Dr. Alberto Casado (Ex Vice-Presidente EUIPO, Ex Vice-Presidente EPO, Ex Director OEPM); Dr. Alexander von Muhlendahl (Ex Vice-Presidente de la EUIPO), Irene Calboli (Profesora de la Texas A&M University School of Law) y Xiuqin Lin (Professor, School of Law; Dean, Intellectual Property Research Institute, Xiamen University, PR China). La inscripción es gratuita.
Podéis encontrar más información en el siguiente enlace:
https://www.fidefundacion.es/GlobalDigitalEncounters/
Esperamos que sea de vuestro interés.